Canyoneering – Experience the Excitement
Canyoneering is an exciting adventure sport that involves the exploration of canyons using a variety of techniques that include hiking, scrambling, climbing, sliding, wading, swimming and rappelling (often over spectacular waterfalls).


We recommend you pursue progressive levels of training from a guide or instructor certified by Canyon Guides International.
The CGI-certified professionals listed in our Member Directory come from many different backgrounds, but one thing unites them all – their passion for our sport and their desire to provide you with the best possible canyoneering experience and training.
Our certified professionals have undergone rigorous training and assessment that meets and exceeds international standards.
For you as a consumer, CGI certification provides a decisive tool for choosing the right person for your needs and objectives.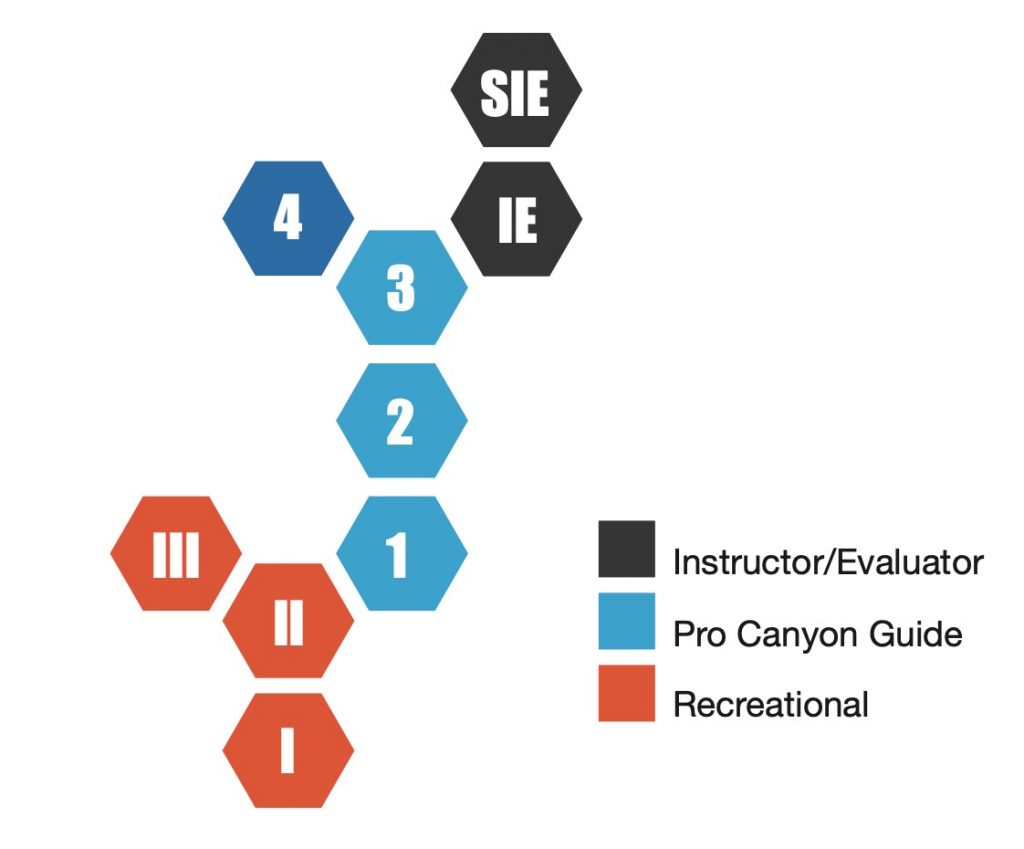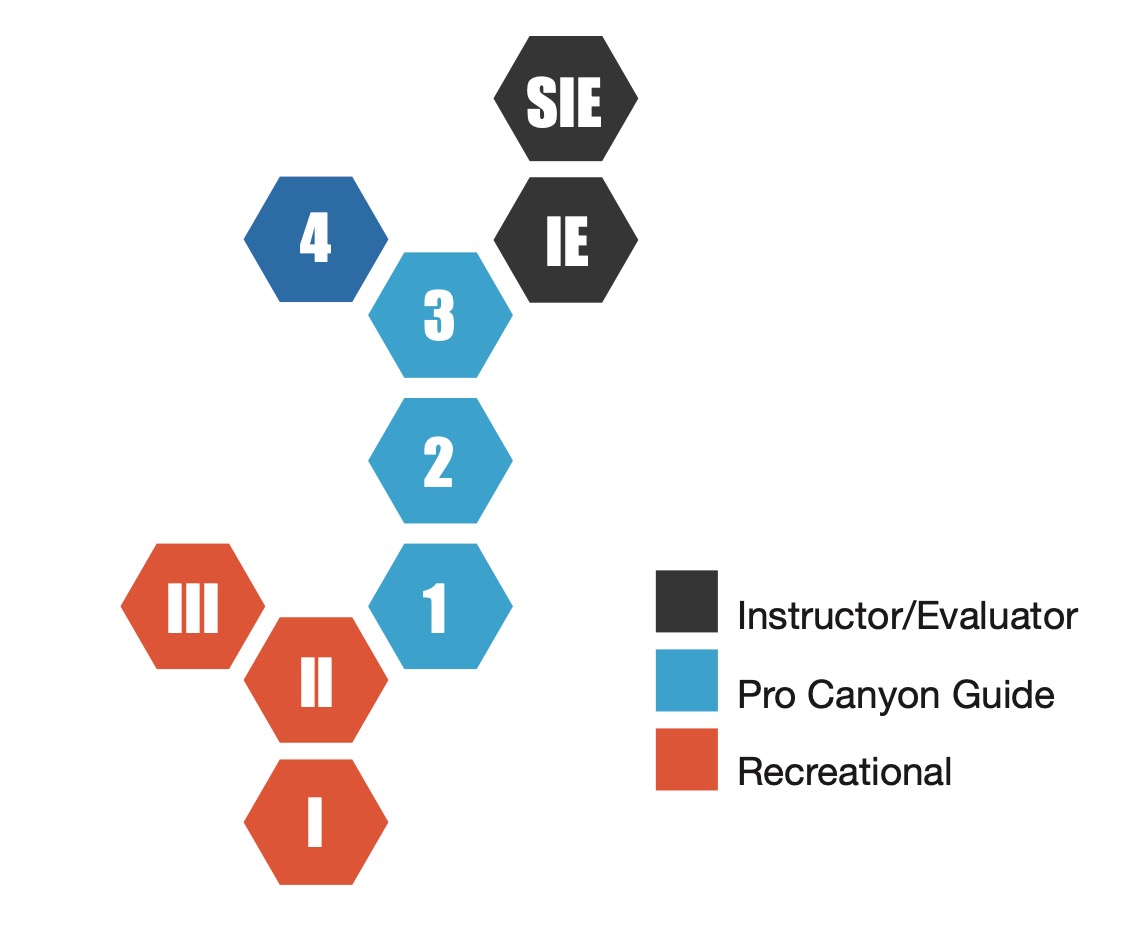 The foundation of CGI's training and certification programs began in 1999 when CGI founder, Rich Carlson, started the American Canyoneering Association.
The ACA established a standard training curriculum, developed by three of the most experienced canyoneers on the planet – Rich Carlson, Dave Black and Charly Oliver. Canyon Guides International has built its curriculum on that foundation with three comprehensive tracks – Recreational, Pro Canyon Guide, and Instructor/Evaluator.
The recreational curriculum follows a series of Skills Checklists and represents the most comprehensive technical training available, designed to enhance safety, efficiency and enjoyment for canyoneers of all experience levels.