I got this book from Canyon Zone.Is written by CREPS: Center of Sports Resources Expertise and Performance (in France)and Illustrated by the Petzl foundation
The book has 304 pages and it is illustrated with the Petzl style diagrams, illustrations and lots of photographs and It is organized just like a canyoning trip:
Before the trip
Fundamentals
Moving as a group
Group management
Assistance and rescue
Each section is expanded in great detail with very insightful recommendations.
This book is definitely for advanced canyoning practitioners and oriented for individuals and organizations operating at a professional and/or commercial level.
Knots and basic rigging is not covered, and it is assumed that the reader is familiar with complex systems and understands their benefits. The book builds on top of advanced rigging and shows variations to achieve greater risk mitigation and group management.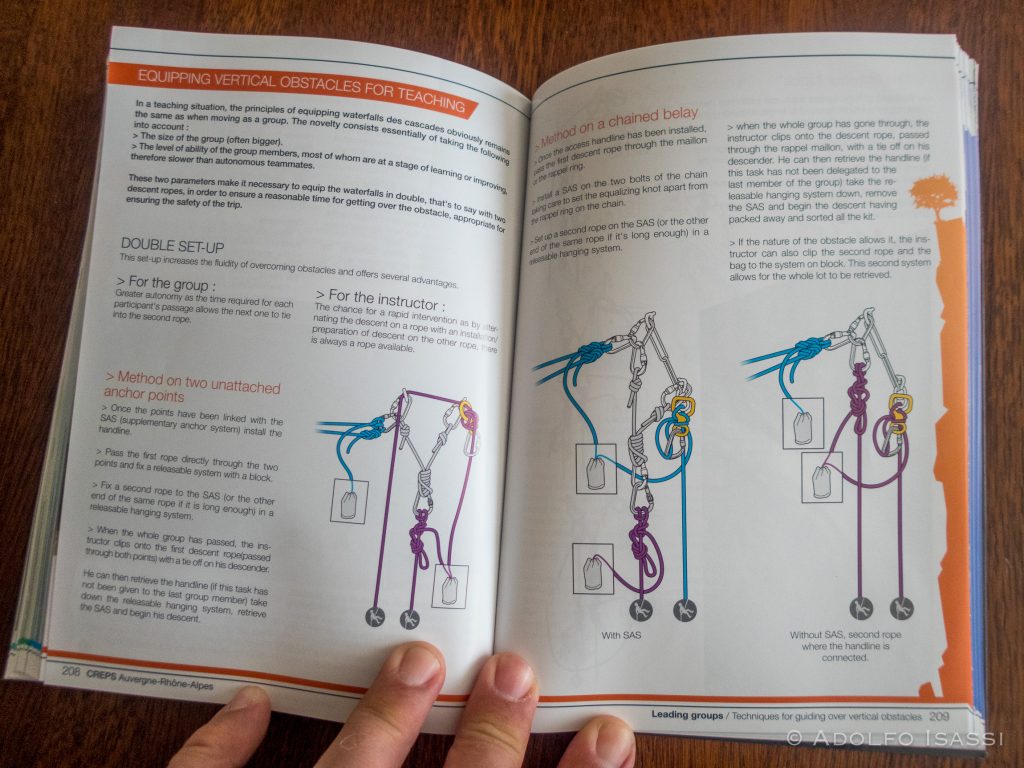 One remarkable theme that is reinforced throughout the book is the acknowledgement that the Professional Guide is also an "Micro Instructor" implementing small lessons throughout the canyon. The book advocates a method called "Objective Based Pedagogy" to implement these small lessons and goes into great detail explaining the base and fundamentals of this method.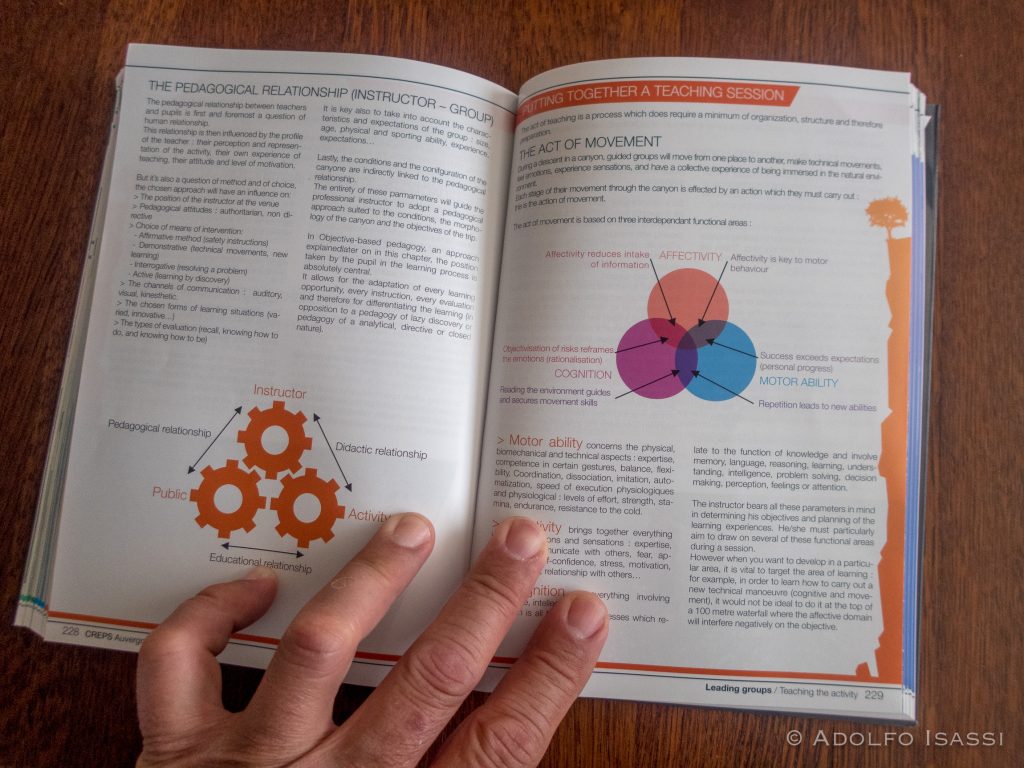 If you operate a guiding company, or guide individually, you may find value by finding gaps in your modus operandi, or reinforcement and validation on your procedures.

Where to get it:
https://www.canyonzone.com/a-68804033/english/professional-handbook-canyoning-english-edition/#description
or
https://boutique.creps-rhonealpes.sports.gouv.fr/boutique.produit?professional-handbook-canyoning
Adolfo Isassi