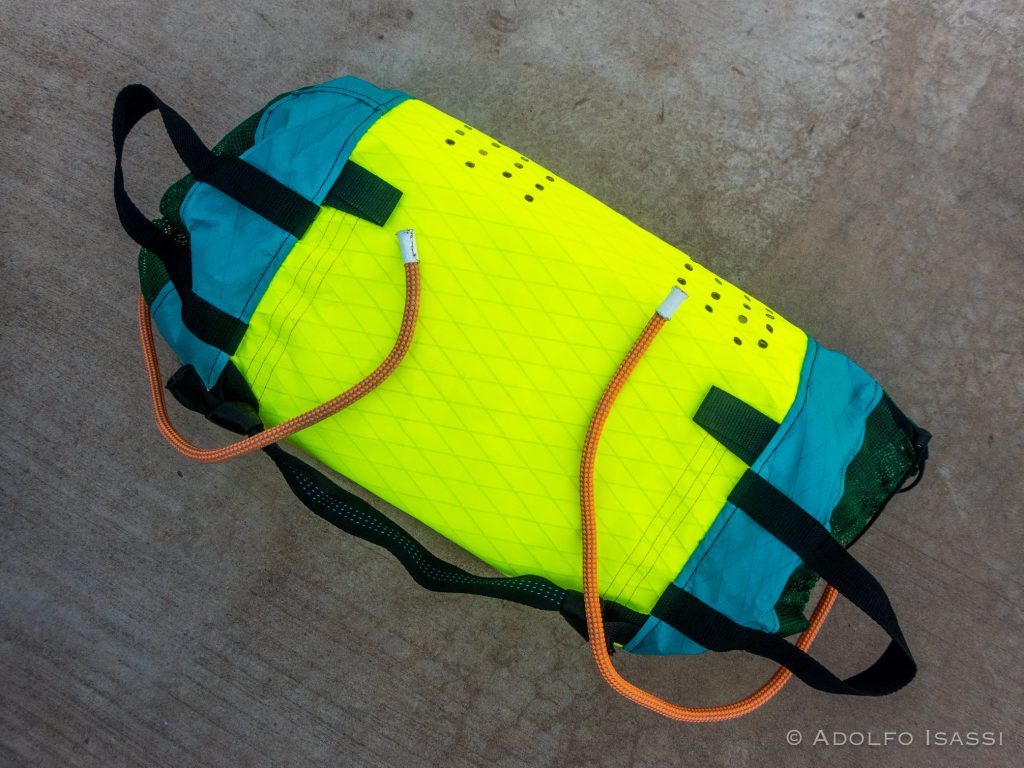 When you are guiding, there are several tasks that require using two ends of a rope. This two ends can come from two different ropes, but can also come from the same rope:
Tope rope belays
Retrievable safety lines
Rigging a fixed line for edge management for a rappel station
Some rescue maneuvers like a 2:1 droop loop
And, basically any task that involves a second rope, and can be achieved with one rope as long as the length is adequate for the task at hand.
If you do not have a rope bag, you can end up with quite a mess on the canyon floor.
If you have a regular bag, you will need to dump the rope to get the other end at the bottom of the bag.
You could pack your bag "Mid Point Down & Two Tails Up". This makes for a nice solution, but it needs to be a special ample bag to work properly, like the Rodcle tails-up bag.
You could use your canyoneering backpack if it is designed for tails-up rope transport.
If none of these options work for the routes you guide, you can try a bag with opening on both ends of the bag. This design works really well for rope management, and can add efficiendy to your guiding.
There are a couple of rope bag manufacturers, that I know of, that offer this design:
Gear Perspective (photo)
Beal
If you know more manufacturers, let us know in the comment section.