I got this book (photo) from Rich Carlson some years ago.Great information for traveling around the world canyoneering, mountaineering, or just climbing.
But probably more useful for training, assessing and understanding the latest developments in ropework. CGI has been growing steadily in Mexico and because of this growth, I have received some inquiries regarding translations from English to Spanish.
Here is a list of gear and terminology.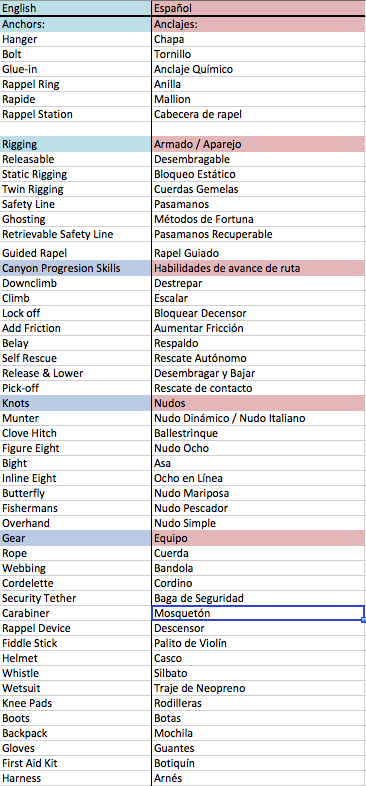 If you have some term that you want to add to the list let us know!